Click to donate
to Ukraine's Armed Forces
| | | |
| --- | --- | --- |
| Slow miles | Fast miles | Total Distance |
| 55.26 | 3.25 | 58.51 |
| | |
| --- | --- |
| NB 758s #2 Miles: 30.33 | NB 758s #1 Miles: 26.93 |
| | | |
| --- | --- | --- |
| Slow miles | Fast miles | Total Distance |
| 0.00 | 0.00 | 0.00 |
I was up way too late last night (~ 1:30am), then had Scouting for Food this morning. Came home, and I needed to get the lawn mowed & some yard work done before the thunderstorms came in...check. Burned scalp (first real sun of the year)...check. Almost knocked myself out turning around into a big branch while trimming a tree...check. Wife decided she wanted to move the swap the two rooms of furniture today...part check. Didn't get the rooms done, but worked until about 2am. Will finish up tomorrow. Get in long run...NO check. I seriously considered going out at 2am, though, but exhaustion won out.

Add Comment
| | | |
| --- | --- | --- |
| Slow miles | Fast miles | Total Distance |
| 0.00 | 0.00 | 0.00 |
Last week was fast Sunday since we had a special meeting with Elder Richard G. Scott today for our stake. There weren't any official business, just a special meeting. Two weeks ago was Stake Conference, so it was a little strange they had scheduled this like this, but I wasn't complaining. Great meeting and although the entire auditorium at the school was filled with portable chairs being brought in, I was a little disappointed by the turn out. I guess I always expect more people to come to things like that.
I felt a little guilty though because I was getting text messages during the meeting from the runners I knew doing the Pittsburgh Marathon. They had signed up at tweetmyrun.com and so since I had SMS notification on for their profiles when it updated their progress. Pretty cool. I didn't track anyone at Boston, but I'm sure theirs was much better.

Anyways, Burt got me all excited about a root beer float, but I didn't have any in the house. No Coke/Pepsi, which is rare or I would have gone for a Coke float. All I had was some ginger ale, but that wasn't going to cut it. So, I was depressed all day wishing I lived closer to Burt so I could come over and get some root beer from him. I could have dropped by my neighbors, but they'd have only had the beer, not the root, so that wouldn't have worked.
I had inboxed Rattletrap a good luck message on FB and was surprised to have him reply immediately! Forgot he was a few hours behind, but wanted to get that to him before the race and before my meeting. He was already up and going, getting ready for the big race! When I saw his FB status at the 9mi marker and then at the end that he had BQ'd, all I could think about was an old 80's commercial of another incredible athlete that I admire:
I wanna be like Rattletrap too!! :-)
Congrats to everyone that ran Marathons today or yesterday! It was a big race weekend!

Comments(5)
| | | |
| --- | --- | --- |
| Slow miles | Fast miles | Total Distance |
| 4.18 | 0.00 | 4.18 |
On an incredibly positive note: Today, after a week of waiting, my wife finally had the last grade of her MS Counseling Psychology degree posted. She was really worried about this last grade since it was in Bio Psych and she wasn't sure if she'd do well or not. She ended up getting an A and completing her 60 hour program with a 4.0 Overall GPA!! That chick is freakin smart!! I'm just glad my kids got her genes!
On a positive note, although no where near as positive as the first, I got my run in! After this weekend, that was an accomplishment. Wasn't super fast, but I did it. I tried to take it slow and keep it about 8:20 or so, but not until towards the end of this short run did I slow down enough.
Splits: 8:08, 8:01, 8:12, 8:37, 8:47 (.18)
I felt very relaxed for the first three miles - pretty much converstational pace, but then I started to become fatigued that last mile. Legs felt tired and run down. I've been really lightheaded the last day or so too, and I'm not sure what to make of it. I came back from the run and walked on the TM for about 6 mins and was a little lightheaded then too, so I need to watch it for a few days, I guess. Who knows what's up.
Late add - just got back from the Pittsburgh Steak Company's AYCE prime rib night to celebrate! They've raised their prices by a buck since the last time ( to $18.95) but it's still a great deal! It comes with homemade bread, salad (stuffed with toppings - not just some lame leafy salad), a baked potato or their awesome cheddar mashed potatoes, and the prime rib. First serving is normal size (1 1/2" thick), then each one after that is an "English cut" which is thinner (3/4 - 1" thick), but the same diameter. Add on a Coke and a ton of raw horseradish and it's a meal! Typically, I'll put down three servings of prime rib, but tonight I stuck to two. I was trying to be good. We'll see how I do on my run tomorrow after tonight's dinner. LOL

Comments(6)
| | | |
| --- | --- | --- |
| Slow miles | Fast miles | Total Distance |
| 7.20 | 0.00 | 7.20 |
Warmed up with a .5mi jog on the TM, then went into the 10k program on the TM. I had wanted to keep a steady 8:30 or so pace throughout the whole run. I got about 6k into it and things started falling apart. I had to walk a couple of times, and I ended up having to back it off to about a 9:30-10:00. Not the greatest run, but I was feeling great those first 6k! I finished the program and cooled down with about 7-8mins stretching and off to the showers so I could get home before 7:45.
So last night while sitting and eating prime rib, I got a couple of cramps in my left hamstring and left calf. I haven't had cramps for a very long time, but these were awful! I had to extend my leg out and let them ease up. Then today while running, I felt some cramping in both hamstrings that made me nervous. It wasn't really bad while running, but it was worrying me. I have a sore muscle on the outside of my right quad. Not sure how to stretch that, so I've just been massaging it since I left the gym. Sigh... I hope these things start to subside as I get into a more consistent schedule.
I'd like to work up to about 50 mpw over the next month so I can build a good solid base with some tempos thrown in there before the Halfs at the end of the season. I may only get the 5k in in June since I just realized last night that the 5k in July is while we're in Utah. Glad I didn't sign up for it yet! That would have been a fun, fast race. Definitely good for a PR, but the one in June will be tough, so that will open me up to a nice PR in most any 5k.
Comments(5)
| | | |
| --- | --- | --- |
| Slow miles | Fast miles | Total Distance |
| 6.00 | 0.00 | 6.00 |
Busy Wednesday as always, so I didn't get out until about 10:30pm. Ran my 6 mile out-n-back run. Tried to take it easy, especially on the way back, but it felt long and relatively hard the last mile or so. No cramps, which was nice.

Splits: 8:34, 8:21, 8:30, 9:45, 10:22, 9:35

Comments(3)
| | | |
| --- | --- | --- |
| Slow miles | Fast miles | Total Distance |
| 0.00 | 0.00 | 0.00 |
No running today, so I figured I'd go to Target with my wife and do some shopping. I truly hate shopping with the exception of a couple of stores...or if I'm feeling rich. Neither were happening today, but I went anyways and boy am I glad I did! As we were browsing the mens clothing aisle, trying on weird fedoras and such, I saw the perfect t-shirt! I have a few Mr. Rogers t-shirts, a "King Ding Dong" shirt, etc., but I didn't have this one! I had to have it, and I may use it for my race shirt. Not sure what message I'd be sending with this shirt and my signature skull & crossbones doorag, but who cares!
To keep myself motivated today since I wasn't running, I took time to meditate and consider all my possibilities:
(Swing and hit a homer, Burt! ha ha)

Comments(4)
| | | |
| --- | --- | --- |
| Slow miles | Fast miles | Total Distance |
| 3.68 | 0.00 | 3.68 |
I decided to try this fad of running early in the morning. The late night runs and runs during the day have become an issue, so running after dropping off my daughter at seminary may work great. I took a route from the church out to a neighborhood, ran around that and back. Not a bad route, had some hills so it was a little challenging. Even with the hills and a little walking I managed a 8:14 pace, so I'm happy enough with that.
Splits: 7:48, 8:06, 8:55, (0.68) 5:27 (8:02 pace)

Comments(4)
| | | |
| --- | --- | --- |
| Slow miles | Fast miles | Total Distance |
| 0.00 | 1.25 | 1.25 |
Ok, I was a wimp today. Actually, a much bigger wimp than Twinkie was a week or so ago. You can read about him being a wimp here...and here.
There wasn't a bigger wimp than me when it comes to today. All night I heard the gusting wind, thunder and lightning. I woke up this morning to go running before the Primary activity and it was still 30mph winds, rain and cold. I decided to sleep in. I knew I'd regret it, which I did. So, I donned my King Ding Dong t-shirt and went to the church to hang with The Letters.
I felt so bad about running I worked like a dog today doing all the honey-do stuff (didn't have a choice, but makes me feel better if I THINK I did). Then, when I didn't feel better, I decided a family trip to the Pirates game would do it. It started to work, but not until I polished off a Stadium Bucket of hot wings I was "sharing" with my wife did I really feel better. The Pirates winning (they're still sub-500, of course) and the killer post-game firework show (always awesome!! Pittsburgh loves fireworks - except when you go out of state and buy your own morters, bottle rockets, firecrackers, etc. and set them off yourself. That's when the police don't really appreciate your spirit) made me OK with skipping my long run today.
Oh, I did get in a fast 1.25 miles because when we were leaving the stadium the rain started picking up so I sprinted back to where we had parked the car and then drove back to pick up the family. They appreciated my chivalrous actions and I appreciated the opportunity to get in a quick run. Today was a speed workout, so I guess I'll have to focus a little more on distance next week.
Hey, it's midnight (EDT)!! Happy Mother's Day to all the running moms on the blog! It's an honor to be chick'd by you!

Comments(2)
| | | |
| --- | --- | --- |
| Slow miles | Fast miles | Total Distance |
| 3.10 | 0.00 | 3.10 |
Ran the gym's treadmill 5k program. Previous best was 26:29 (8:30 pace) on 11/09/2009. Today, I beat it with a 24:48 (8:00 pace).
Comments(6)
| | | |
| --- | --- | --- |
| Slow miles | Fast miles | Total Distance |
| 0.00 | 0.00 | 0.00 |
Wow...Embarrassing week! I guess I'd better go running during seminary tomorrow! Camping got canceled for tonight due to thunderstorms (that have yet to materialize...grrrr!), so we'll be going early tomorrow and plead with the camp director to let us in early.
Guess after last night, I won't be getting an updated picture with the Stanley Cup like last year:
I guess I'll write the team and thank them for saving me $5 since that was the required donation last year to get a picture. Thanks for donating to my next race entrance fee fund!

Comments(7)
| | | |
| --- | --- | --- |
| Slow miles | Fast miles | Total Distance |
| 0.00 | 0.00 | 0.00 |
Going back and filling in the blanks....
My lawn tractor's starter died on me on Tuesday. I tried finding one at a decent price locally, but had to do eBay, which I confirmed would be shipped out on Wednesday. My daughter's first semi-formal dance was tonight and the going away party for our good friends was on Saturday afternoon. I was bummed (as were my daughter and wife) that the tractor had to die this week, after some good rain when the lawn was super long and would look awful in the pictures for both events. Plus my son and I were headed up to the Fathers & Sons camp out, so I'd be lucky to get the part by Saturday, install it and mow it before everyone got there.
I was shocked when the part came at Noon today! I got that sucker installed and the lawn mowed by 3pm when we left for the campout. The pre-dance pictures turned out awesome and so beautiful with a freshly mowed lawn!
The only bummer part is that I wouldn't be there to interrogate the poor guy. I had all my gear out and ready to go: Confederate flag doorag, long goatee, rifle out with cleaning equipment, and a nice sharp Bowie knife ready to pick the raw meat out of my teeth. He's a lucky guy, that's all I can say. I told my daughter to let him know I'll be waiting next time and that he'll need to arrive extra early so we can have our chat before they need to leave....

Add Comment
| | | |
| --- | --- | --- |
| Slow miles | Fast miles | Total Distance |
| 0.00 | 0.00 | 0.00 |
Campout was great, but a bit cold at night. Got ready for the party and my wife's graduation gift, the party animals. We had 11 one month old goats come and play for an hour or so. We got to feed them from bottles. My wife was in heaven and all the guests loved them. Great night and a great end to an extremely busy and stressful week for me. Glad it's over!
Add Comment
| | | |
| --- | --- | --- |
| Slow miles | Fast miles | Total Distance |
| 0.00 | 0.00 | 0.00 |
No miles for me today, but I have to give a shout out to my younger brother who finished his first 1/2 Ironman! He's been training for a while now, has run a few Marathons, but picked up the swimming and biking in the last 6 months or so.
He did the Florida 1/2 Ironman near Disney World. The race consisted of a 1.2 mile swim, 56 mile bike ride, and 13.1 mile run. He finished in 6:13:00 - about 1000th out of 2500. Better than he had anticipated!
Way to go, Bro!!

Add Comment
| | | |
| --- | --- | --- |
| Slow miles | Fast miles | Total Distance |
| 2.20 | 2.00 | 4.20 |
Walked 3mi to/from work.

It has been pouring for 2 days now so after getting soaked walking in to work, I decided that it was a TM day. I warmed up doing intervals 2min @ 6.5mph then 2min@ 7.5mph. Did this for 20 mins (about 2mi) then did a fast mile @ about 7:15 pace, slowed to about 10:00 pace for about .25mi then did another fast mile @ about 7:15 pace again, then slowed to walking to cool down. Stretched, showered, then back to work.
Add Comment
| | | |
| --- | --- | --- |
| Slow miles | Fast miles | Total Distance |
| 5.45 | 0.00 | 5.45 |
Walked 3mi to/from work
Today, procrastination worked to my benefit again. It was pouring as I walked to work this morning but by the time 5pm rolled around, I still hadn't gotten to the gym yet, so I headed down. The rain had stopped so I ran outside at a nice comfortable pace. My gait felt uncomfortable/awkward - not sure what's up with that. I felt like I was just learning to run again. Guess that's what a week or so off of running will do to you. Curse you, work!
Beautiful running weather: overcast and about 54 degrees. Just ran a comfortable pace around downtown, Garmin on but just showing time of day, HR and distance. Traffic was bad so I headed to the square near work that's exactly a mile around on the inner loop. No traffic to worry about since I don't cross any streets so I was able to just cruise and enjoy the run. Ended up running about an 8:20 pace which surprised me. Thought it was closer to 9:00. HR was 156-159 most of the time. Once I get into the 160s, that's when I feel like I'm really working and would have a hard time maintaining that for a long distance. When I hit 170-172 (highest I've seen yet) is when I'm hitting my limit. Supposedly, my max HR is 180...not sure I'll ever get there. If I do, I predict my RoadID will pay for itself. lol

Comments(6)
| | | |
| --- | --- | --- |
| Slow miles | Fast miles | Total Distance |
| 0.00 | 0.00 | 0.00 |
Worked from home today, so I didn't get my walk in and I'm not sure I'll get my run in since I've got scouts n'at tonight. I had someone tell me about this blog a long time ago, but I never checked it out. They said it was hilarious. I read a few entries and I have to say, I'm wondering if it's Burt or maybe his wife. Anyways, if you can overlook the spelling and grammatical errors, it is quite funny. It's an LDS lady from what I understand, so I'm probably the last guy on earth to hear about it considering how fast things move through the LDS grapevine, but I'll post it anyways.

Comments(7)
| | | |
| --- | --- | --- |
| Slow miles | Fast miles | Total Distance |
| 6.20 | 0.00 | 6.20 |
Wife has her graduation parties today around 2pm so I had to get my work in early. I'll try and run this afternoon, but figured I'd share something that just dawned on me the other day. I'm sure it's obvious to everyone else, but I'm slow (in more ways than one lol). I just realized that pace vs speed is not linear! For instance, to go from a 15:00 pace to a 14:00 pace is only a 0.27 MPH increase, but to go from a 5:00 pace to a 4:00 pace is 3.0 MPH! That's good for us slow people since it gives us lots of encouragement since it doesn't take much to drop our pace times.
I never realized the significance of a 5 second PR at the elite level, nor the difference between times in a race. For instance, the difference between a 4:30 (10:17 pace = 5.83 MPH) and a 4:20 (9:54 pace = 6.06 MPH) marathon time is completely different from a 2:30 (5:43 pace = 10.5 MPH ) to a 2:20 (5:20 pace = 11.25 MPH) time. Still a 10 min improvement, but at the elite level, you've got to run .75 MPH faster to get that 10 mins vs .22 MPH for the slower time. Hopefully my math is right so I don't look like a fool. :-)

So for us mid to back of the pack runners, getting PRs is "easier" than at the elite level. I know it's all relative, and a PR is a PR, but it takes more and more strength, endurance, etc. to keep getting those PRs as we get faster. Never really thought much about that until I was on the TM the other day and watching the pace as I increased the speed. At first, the pace went down quickly, then I got smaller and smaller pace decreases as the speed increased. LOL I'm such a nerd, but didn't realize that until recently.
For us visual learners, here's a graph for ya:
If I don't get my run in today due to other obligations, at least I contributed to the value of the blog. Unless this is common knowledge, then I just contributed.
Update: I got my run in tonight! Yeaaa! I had planned to go to the track and do 3 x 2mi repeats at about 10k pace. I only had time to get in a warm up mile, two 2mi repeats, and a cool down mile with a 0.2mi walk (to finish off my 10k) :-). Warm up mile was faster than I had planned, went right into the first 2mi repeat, focusing on about a 8:10 mile for each, slow jog until my HR was down to about 130 (paused the Garmin), then started my next repeat. Final lap was fine but pushed it the last lap to get my time lower.
Splits: 8:13, 8:04, 7:54, very slow jog for 300m, 8:02, 8:06, 8:11
The track was totally busy when I first got there. Can I just say how glad I am that I have a Garmin? I was able to run in lane 5, 6 and not have to worry about how to convert the lap in those lanes to an actual distance. I just run in whatever lane until my watch beeps letting me know the mile is up. Love it!!

Comments(6)
| | | |
| --- | --- | --- |
| Slow miles | Fast miles | Total Distance |
| 3.70 | 0.00 | 3.70 |
I was reading a running book and it talked about assessing your current level of fitness/raceability. The idea behind it is to do an assessment every 4 weeks or so. You take your current HM pace, run 20-30 min at that pace after a thorough warm up, and note your HR for that pace at that time. The idea is that over a 3-4 week period, with consistent training, you should be able to run at the same HR but at a faster speed. I understand this to be HR based training, but the twist on this is that you only do this once a month or even every 6 weeks. The rest of the training time is spent at certain paces. So, you don't base your workouts on HR, just in the assessment. So, I should be able to take my results from today and in 4-6 weeks, do another assessment and have it show me running at the same HR, but at a faster pace. This way, I know my body is becoming more fit, etc.
So, I went to the track today, warmed up for about .5 mi, then ran for about 20 mins, targeting 9:15 or so for my pace. I was faster than I probably should have been (avg 8:55 pace). My HR was 157 for the first mile, and 159 for the second, averaging 158. So, it looks like the high 150s is where I'm at with my HR at my HM pace. So, that's what I'll need to run at in a month or so when I do another assessment. My understanding is that when I do the assessments from now on, I use that 158 HR average and then just run for 20-30 mins at that HR and then check the pace and it should be faster, showing an improvement.
I know Flat records his HR (usually just "low," not the actual numbers), but I wasn't sure if anyone else trains by HR. I don't plan to, but this assessment was an interesting exercise. Here's why:
The day before, I did run fairly hard, but I was surprised my HR was so high for this run at that pace and that my body felt to fatigued after just 2-3 miles at that pace. I know my stride length shortened, but I kept a pretty high cadence. The run started out feeling "awkward" again, but after a mile or so, I was feeling my stride again. Keeping the pace slower was hard since my body wanted to go faster, but I kept holding it back. I know it wants to go faster, but I don't think I can hold a 8:00 or better at HM distance, so I am trying to keep my body from running faster in my runs and focusing on keeping a consistent pace through longer runs.
I'm guessing my HR was a little elevated due to the run the day before. Is this possible? I know I was more fatigued, but would my HR be high(er) due to a harder run the day before? Also, after last week's 3 miles, anything I did this week was going to be a lot higher than last week, so I shouldn't be too surprised that I'm tiring easier, I suppose.
Comments(3)
| | | |
| --- | --- | --- |
| Slow miles | Fast miles | Total Distance |
| 7.00 | 0.00 | 7.00 |
I had hoped to get up early this morning and go running since we were supposed to do a yard sale with another family that's moving at 9am, but it was forecasted to rain so I decided to hold off. Plus, I'd have plenty to do this morning if we did do the yard sale. The other family ended up doing it, but we decided against it. We went over to hang out and help them...until it started down pouring! It was just sprinkling until about 11am. Since a lot of the stuff we were looking to sell wouldn't be very happy being in the rain, we're glad we didn't make the effort to drag all the stuff over. I did discover the Lincoln Bakery just up the street from me, so I'm so excited! It's a local little bakery here, family owned and run. It's amazing they make sooo many breads, pastries, etc. I'll never go to Dunkin Donut for donuts again! YUMMY!
So we went home and looking at the weather, procrastination wasn't going to help me, so I decided to head out about 1:30pm, planning to do about 8miles. It was drizzling when I left, but around 68F, so it was fairly warm...and HUMID! As I was leaving the house, I thought there was something I was forgetting. Couldn't think what it was, and even as I passed mile 2 when it was down pouring again, nope, no clue. About mile 3, I started remembering what it was. I started getting this twinge of pain on my chest and it dawned on me what it was I forgot...vaseline! I haven't had to worry about it for a while since it hasn't been raining or cold. I turned around at 3.5mi and by the time I got home, I was in pain and everyone that saw me could plainly see on my white tech shirt. Dang! That's going to take a few days to heal.
This has happened to me a couple of times now over the couple of years of my running career. I carry the vaseline in my gym bag so I always have it, but don't usually put it on unless I know I need to. I couldn't remember the alignment of stars that necessitated me putting it on. I haven't worn it for quite a while, even when it was really cold out, so I didn't think about it. Now that I've been reminded again, I need to remember! It always happens on the long runs when I'm doing an out and back where I'm not close enough to just turn around and cut a bunch of time/distance off my run, but still a long ways from home. I did cut it short and turned around at 3.5mi.
Splits (HR): 8:21 (152), 7:12 (155) (partly downhill), 8:37 (155), 8:58 (151), 9:26 (146), 10:43 (148), 9:47 (149).
So, this is interesting that my average HR for each mile were all below my HM HR from yesterday, but the paces are all faster. I think that means that I'm more efficient at this faster pace. I dunno...
Off to go apply bandaids... :-(
Comments(11)
| | | |
| --- | --- | --- |
| Slow miles | Fast miles | Total Distance |
| 0.00 | 0.00 | 0.00 |
Today was my wife's graduation!
Comments(7)
| | | |
| --- | --- | --- |
| Slow miles | Fast miles | Total Distance |
| 0.00 | 0.00 | 0.00 |
Whoops, I've fallen off the horse again...Sorry, no time to Photoshop

Add Comment
| | | |
| --- | --- | --- |
| Slow miles | Fast miles | Total Distance |
| 0.00 | 0.00 | 0.00 |
Dang...where'd that horse go this time??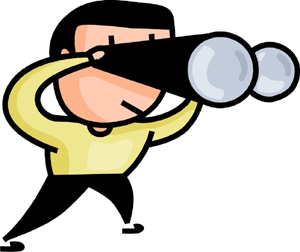 Add Comment
| | | |
| --- | --- | --- |
| Slow miles | Fast miles | Total Distance |
| 0.00 | 0.00 | 0.00 |
Found this one! Not exactly what I was looking for, but it will do for today (unfortunately).
Add Comment
| | | |
| --- | --- | --- |
| Slow miles | Fast miles | Total Distance |
| 2.20 | 0.00 | 2.20 |
There she is, out grazing in the fields again!
Went to the track tonight just to get a couple of miles in so I didn't have to post another day of no running. My son came with me and rode his bike on the asphalt area around the track. The Track Nazi would have had his head for riding ON the track. I was only worried about the Nazi since there was a field hockey game going on at the stadium next to the track. Otherwise, I would have told him to ride in Lane 1, go as fast as he could, and skid. (JUST KIDDING!)
Felt good to run again. When I was running, I was keeping about an 8:50 pace. I'd have to stop occasionally to help my son or run slow while he ran with me. There were several people there. Every time my son would see me coming up behind him while he was riding, he'd stop and put his hand out for me to slap. A couple of times, he'd yell out "Dad, you're an awesome runner! or Go Dad, you're a real runner!" It made me feel good since I was keeping it really slow most of the time. I did a couple of pickups for a lap or so to feel fast.
Without seminary, I'm getting soft in getting up early. I should be getting up like I was to take my daughter to seminary and then just going for my run. I've got to get my act together. Summer is quickly approaching and running in the heat of mid-day is not much fun, but will be my reality if I have to run during my lunch hour at work. Not that I've had one for about 3 weeks due to work demands. Sigh...

Comments(2)
| | | |
| --- | --- | --- |
| Slow miles | Fast miles | Total Distance |
| 4.35 | 0.00 | 4.35 |
Pretty sad run today. I had to drop my daughter off at the church at 8am for the trip to the Washington DC temple youth trip, run, then off to the house of a family moving in to help them move all their stuff from a moving van into their house. Their piano was basically the worst of it.
Anyways, I dropped her off then went for a run near there. We got to the church a little early (7:55am), which meant no one was there - typical Mormons, always running on Mormon Standard Time. I don't know why I have such a problem with having people I know watch me run, but I snuck in the back of the church, changed in the bathroom, then came out to the car. We drove around to the front, we chilled for a few minutes, then she hopped out of the car when a friend arrived. I debated just getting out of the car and starting my run there, but I couldn't bring myself to do it so I drove up the block and parked in a parking lot and started my run from there going in the opposite direction of where they'd be driving. I guess I don't consider myself a "runner" since I couldn't just get out and start running. I get embarrassed that way I guess. I've got many psychological issues, so I'll just add this one to the list.

Run? What run...oh yeah, sorry, here we go. The first half was pretty much downhill. Maintained about a 7:50 pace, fairly easy with the elevation drop, but wasn't pushing it since I wasn't feeling it this morning. I wanted to go about 5+, but I got to about 2.5mi (almost all downhill) and decided to turn around and take a little shorter route back to the car. On the uphill, I was struggling and walked a few times. Ok, maybe more than a few. Average HR was in the 150s the entire run. It sure felt a lot harder than that. Anyways, I was disappointed with this one. It shouldn't have been that hard. Oh well, I got out and ran so I'm happy. After this week, that's an accomplishment!
Staying on that horse is tough.

Add Comment
| | | |
| --- | --- | --- |
| Slow miles | Fast miles | Total Distance |
| 0.00 | 0.00 | 0.00 |
Happy Memorial Day...no run. :-( But I did eat a ton of food! Then we hit the pool! No sunburn yet, so that's a definite PLUS!

Add Comment
| | | |
| --- | --- | --- |
| Slow miles | Fast miles | Total Distance |
| 55.26 | 3.25 | 58.51 |
| | |
| --- | --- |
| NB 758s #2 Miles: 30.33 | NB 758s #1 Miles: 26.93 |
Debt Reduction Calculator