2:15:57

AP: 9:32 (10:09, 9:44, 9:49, 9:58, 10:01, 10:18, 9:51, 9:09, 9:12, 9:13, 8:57, 9:02, 8:49, 9:08, 2:25)
I decided to run the portion of the Timp Half course that is out of the canyon. I tried to add on as many miles as I could before I hit the canyon so I could just head right home when I hit 14 miles.
I ran part of the course that I ran with Catherine last weekend. Running that route is so hard for me. It is long and hilly. BIG hills. And they just don't stop!!! I was having a bit of a pity party too. So dark, alone, 5:00am and my feet/ankles were hurting.

I got to the mouth of the canyon around 7/8 miles. Perfect - just like the race. But I just couldn't get my legs moving and had some serious doubts about next weekend. Even though I run this route a lot it was good to look at it through racing eyes.
Once I got by the AFHS, I saw the Steel Days runners and ran with them for a mile or so. I was only .25 over for the day.
I ran in the door and did all my girls hair then we headed to the Steel Days kid run. My kids were very excited and we had a lot of neighborhood friends there. I love the little hometown races!!!
The 1/2 mile fun run should have been very easy for them....they run at least a mile during running club.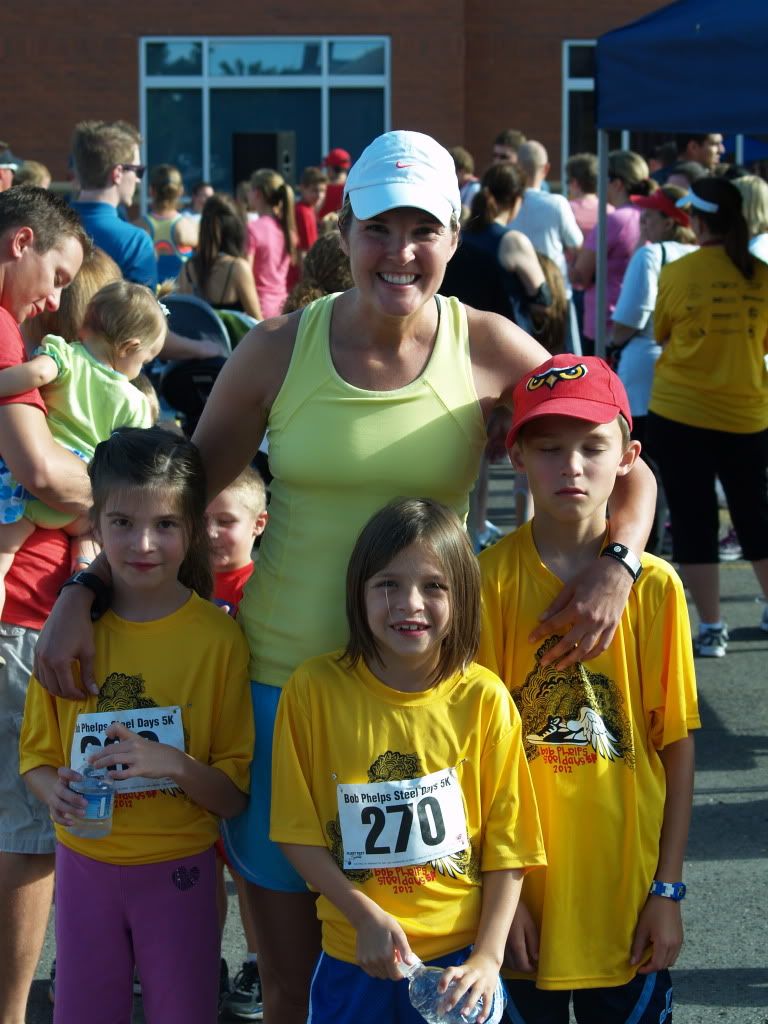 But my son shoots from the start in a full sprint and dies 100 yards into the race. It's hard to explain pacing to an 8 year old. Then he was mad and grumpy at everyone. I need to figure this out because he really likes to run, but needs to learn how to race.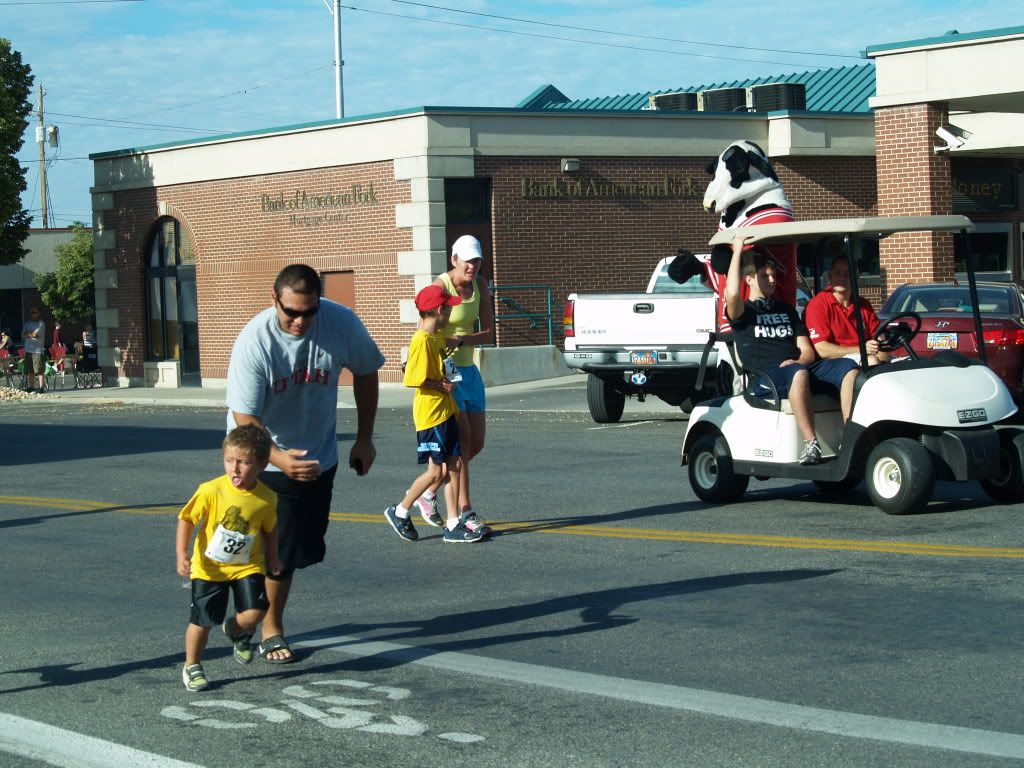 But my oldest daughter (blue shorts) took 2nd in the 7-8 category. And my other daughter (purple shorts) just had a lot of fun (which was the goal of the day).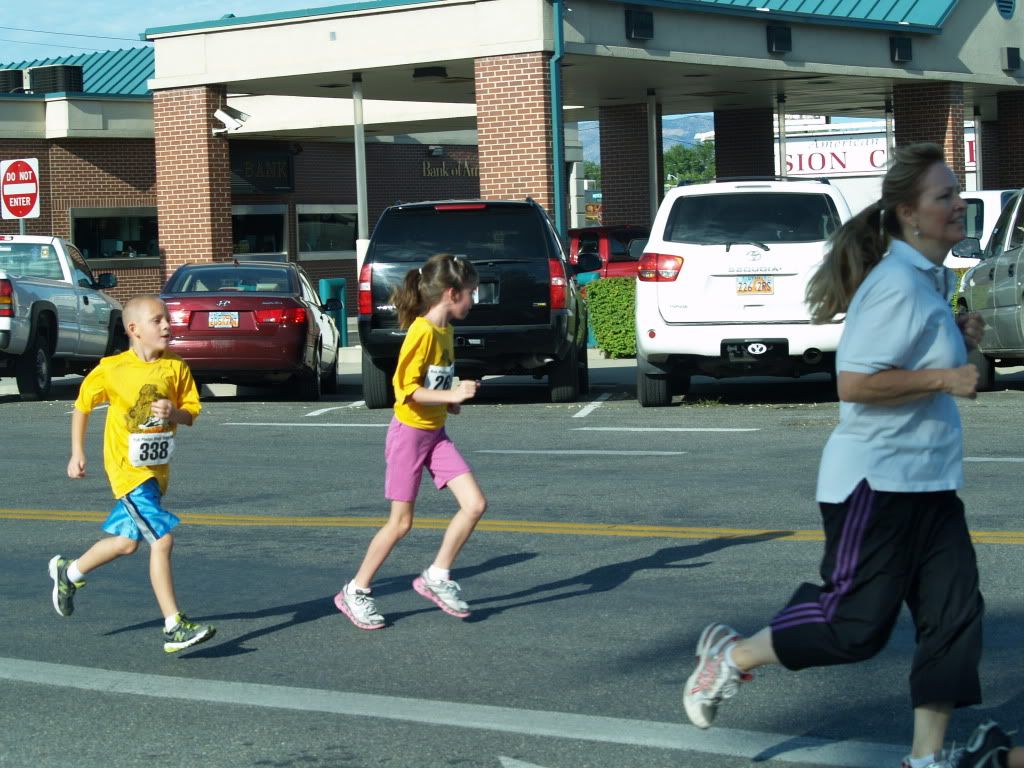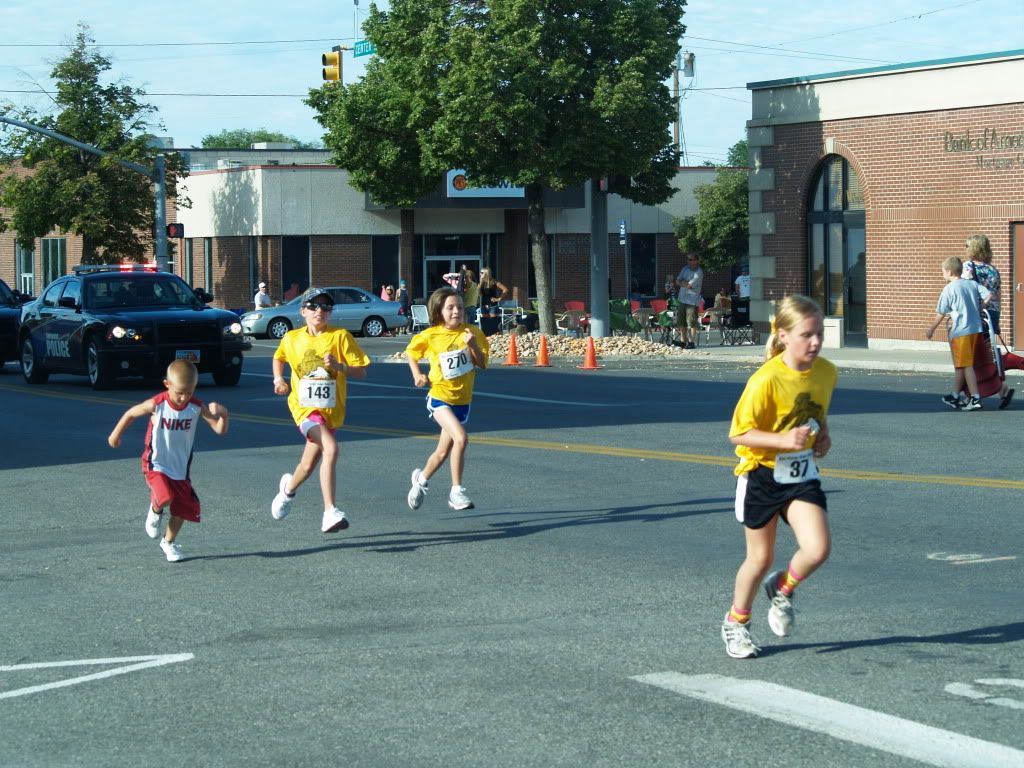 We had to have a long talk about sportsmanship when we got home. Joys of parenting.